We are going to discuss the Best Web Hosting Providers in Bangladesh in 2021. This article may help you to choose the best hosting.
Web hosting is the main thing of a website. All the files, codes and additional data are stored in Web Hosting. The speed of a website also depends on hosting largely.
Why good hosting is important for a website?
You will run a website with the help of hosting. A lot of visitors visit your website. So, it is important to live your website 24/7. If your website takes much time to load a page, the visitors don't want to visit your site. A site owner wants to secure data and information of his/her websites.
Good hosting take the above responsibility. So, it is very important to choose the right hosting.
A lot of hosting company provides hosting services all over the world. Even, Google, Amazon, Alibaba also do this business.
In Bangladesh, it is trending to create websites now. So, many hosting companies have started this business. But most of them are not good. So, many customers are cheated by those unsubstantial providers.
But some of them work really good. Let's discuss those companies.
Best Web Hosting Providers in Bangladesh
Exonhost is one of the best hosting companies in Bangladesh. I have surveyed about hosting in Bangladesh in different Facebook Groups and in every place Exonhost achieved Rank 01. You have to remain one thing, this comparison is applicable among the providers in Bangladesh. Exonhost have 10+ data centres all over the world.
The Features of ExonHost
LiteSpeed Web Server & LSCache
Stable & Secure Cloud Technology
Automated Backups
99.9% Uptime Gurarantee
30 Days Money-back guarantee
Free 24/7 Professional Support
Free SSL Certificate
Hostever is another renowned company in Bangladesh. In my survey, it is the most popular web hosting company after ExonHost. Hostever have 5+ data centres all over the world.
The Features of Hostever
LiteSpeed Web Server & LSCache
Support Perl, Ruby, Python, NodeJS
Free SSL Certificate
30 Days Money-back guarantee( *condition applicable)
Free 24/7 Support (Phone, Email, Ticket)
99.999% Uptime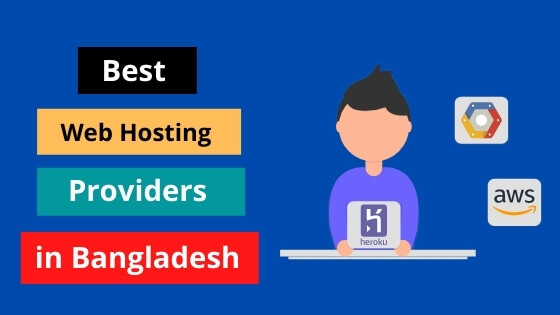 Read More