HD Quiz is one of the best WordPress quizzes plugins. A quiz plugin plays a very important role in engaging visitors. So, quiz plugins have become popular day by day.
WordPress is the most popular Content Manage System(CMS) in today's internet life. This platform is the best option to handle content without having any programming language. The plugin is one of the reasons for this popularity.
You may need a quiz plugin for different reasons. But Choosing a quiz plugin is tough. Most of the good quiz plugins are paid. In this blog, I will share a quiz plugin that has many essential features and obviously this plugin is free.
That's why I want to share the advantages of this quiz plugin named HD Quiz.
Read More: Alt Code For Mathematical Symbols
Advantages of HD Quiz
HD Quiz has a lot of features that help you to build quizzes on your website. These are discussed below:
You can set pass percentage on your quiz
You can show a message of pass or fail.
You can randomize Question and Answer Order
It gives option to share the results on social media.
You can set time of every quiz.
You can show/hide right and wrong answer.
You will use image as question as well as answer
It has an addon to check the results.
HD Quiz Pugin Download Link
HD Quiz Results Addon Plugin Link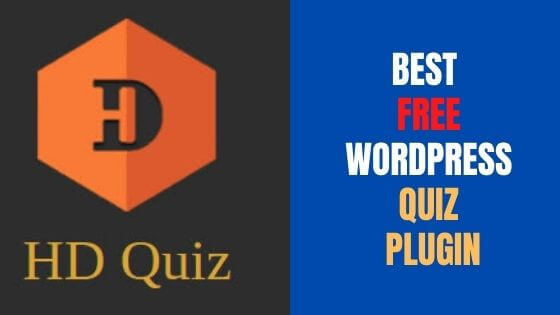 Besides, a lot of features are included in this quiz plugin. As a free quiz builder, It is one of the best free WordPress quiz plugins.
If you are a teacher or have an educational website, you can easily use this plugin without any cost.