All BCS Questions (Preliminary) are found here. For the preparation of any jobs in Bangladesh, the BCS Questions is very essential.
BCS means Bangladesh Civil Service. The BCS is run by Bangladesh Public Service Commission(BPSC). Every year, many students attend the BCS Examination for getting this job.
This job is one of the most popular jobs in Bangladesh because of its security, salary, powers etcetera. So, it is very tough to achieve this Golden Deer.
For the preparation of BCS, the previous BCS Questions is very needful. This examination ends with three steps.
Preliminary Examination
Written Examination
Viva Voce
The first step is the Preliminary Exam. So, it is undoubtedly essential to pass this step. Because, without passing this step, none can go to the next step.
After the birth of Bangladesh, the total number of BCS is 42. But, the 1st to 9th BCS exams were in different formats. The 10th to 42nd BCS is almost the same format.
10th to 42nd BCS Questions (Preliminary)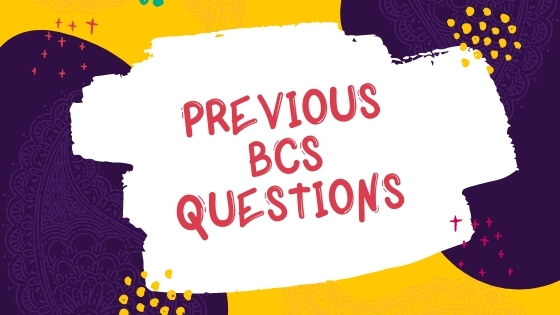 Read More